About GEO's Chapters
Run and chaired by regional GEO members, GEO's Chapters deliver education programs and networking events that make it easy to connect with passionate, like-minded people and develop genuine relationships with those in the area.
Designed to inspire insights and aid the professional and personal development, our chapter events empower attendees to stay at the cutting edge of what's happening in the share plan and compensation industry.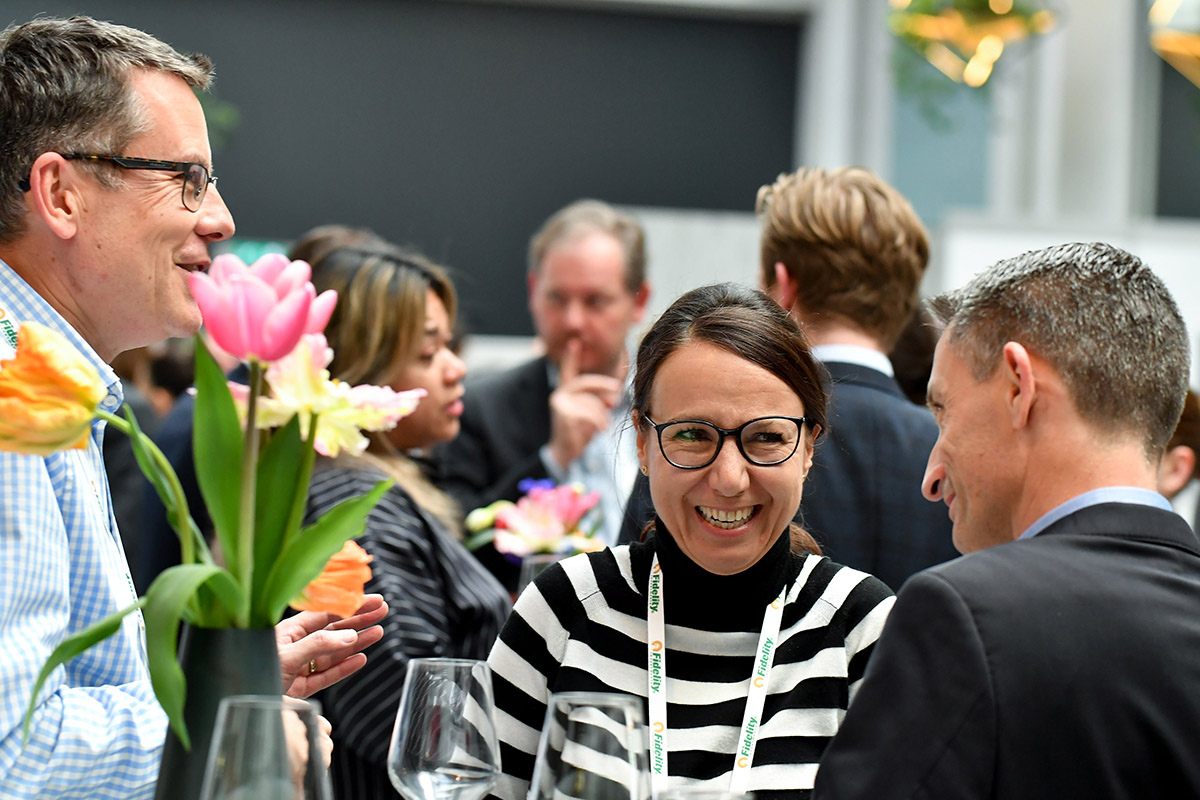 Connect with Your Local Community
Beyond meeting and learning from friendly equity compensation professionals who are at the top of their game, here's what makes sponsoring GEO's Chapters unique:
Be part of your local GEO community
Be recognized for your support
Exclusive speaking opportunities
High brand visibility online, at each event and on all local Chapter communications
WHY SPONSOR A GEO CHAPTER?
Sponsorship with GEO provides your company with the ideal platform to meet its marketing and business development objectives.
COMMUNITY ENGAGEMENT that demonstrates your commitment to the local share [plan community
BUILD VISIBILITY for your company and team both in the region and amongst GEO's global membership of thousands of industry professionals
NETWORK with other businesses, industry leaders and potential clients
ACCESS TO RESOURCES such as industry-specific experts and insights and advocacy support
GENERATE SALES and expand your business through new, high-quality leads from the chapter's engaged and relevant contact lists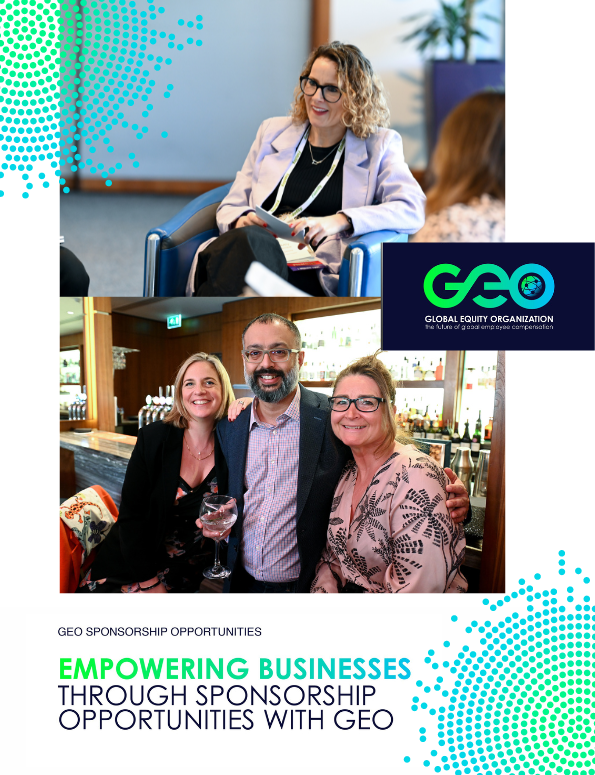 Chapter Sponsorship Opportunities
Sponsorship of one or more of GEO's Chapters around the world is a great way to enjoy additional exposure to relevant local GEO members.
As a sponsor, not only will you reach the attendees of online and in-person regional meetings - your brand will be visible to GEO's contact lists, website visitors and social media followers.
Contact our Chapter leaders directly to discuss regional sponsorship opportunities.
Annual Chapter Supporter Opportunities
The perfect place to meet, share ideas and reconnect, consider one of our annual sponsorship programs brought to you by specific Chapters.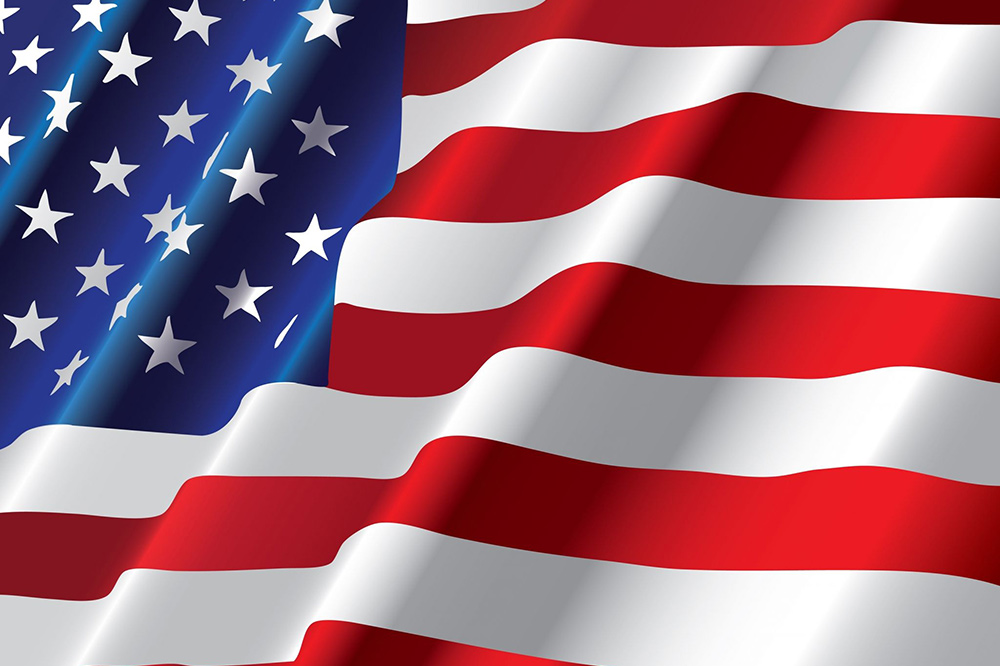 NorCal Chapter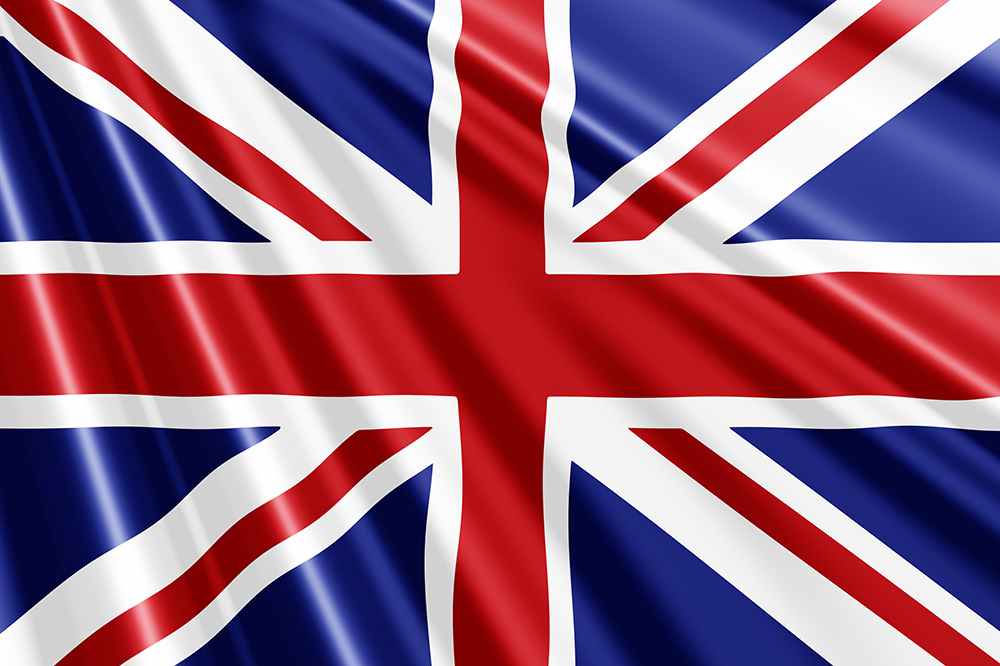 UK & Channel Islands Chapter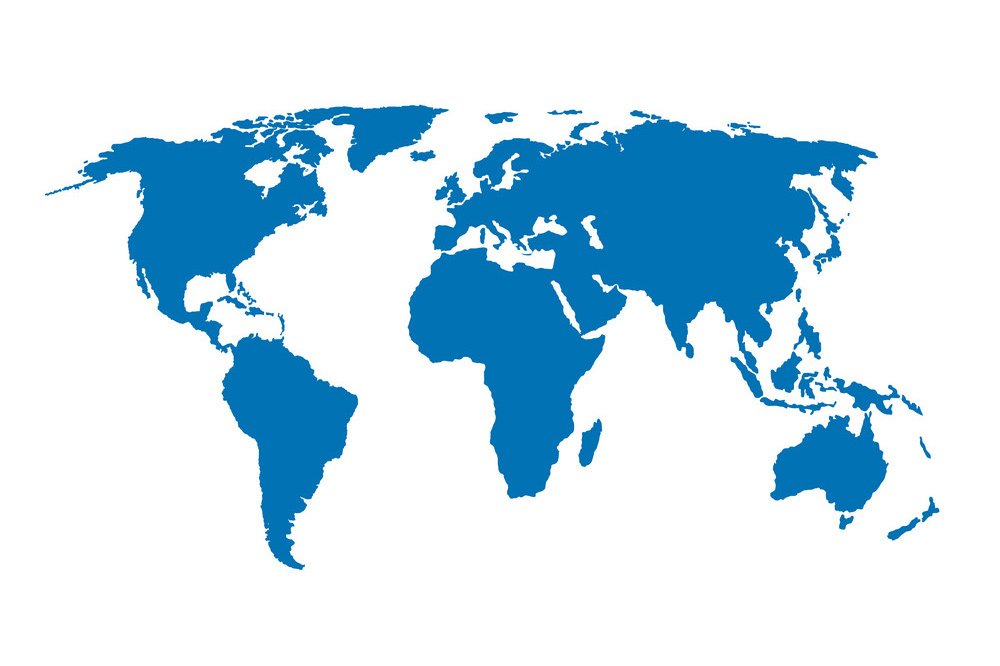 Other Chapters
NorCal Chapter Packages
Incorporating the East Bay, San Francisco and Silicon Valley Chapters, the NorCal Chapter hosts a number of virtual and in-person events throughout the year including the Annual NorCal Forum. Additional sponsor opportunities are offered for the Annual NorCal Forum and will be announced closer to the event date.
View the supporter opportunities below or visit the NorCal Chapter page for more details.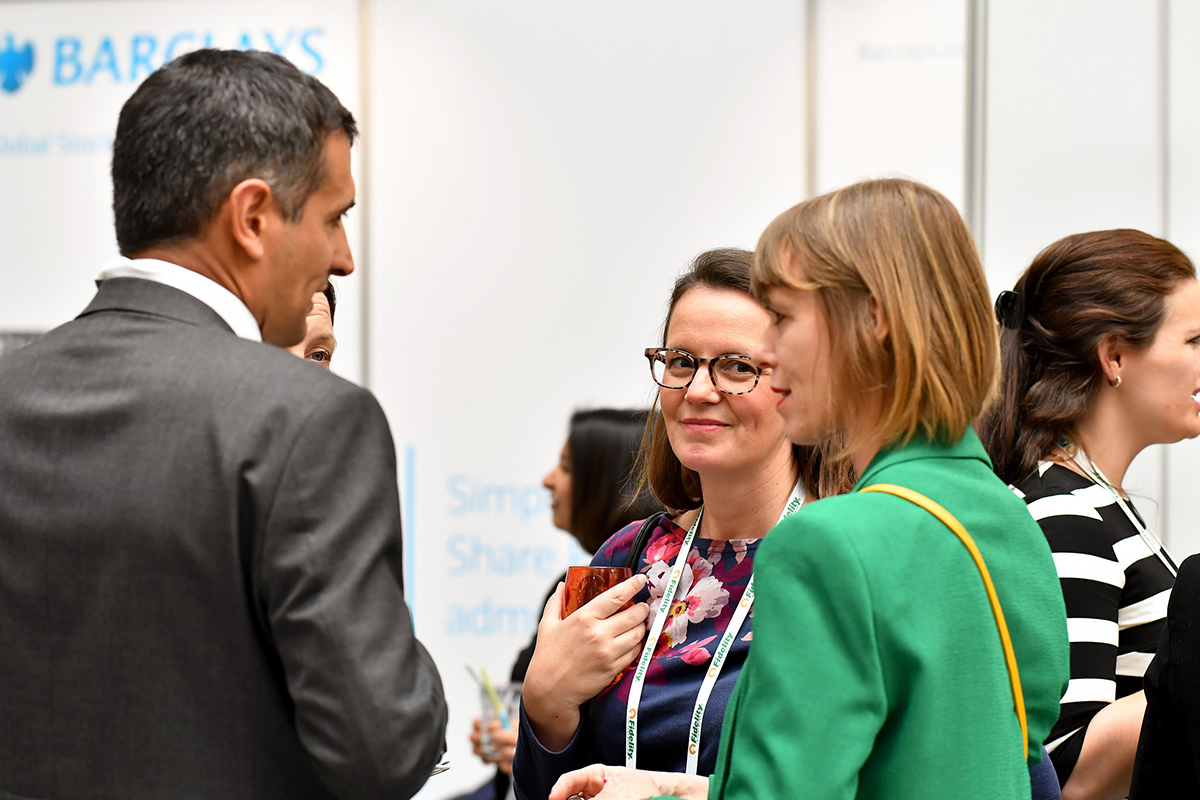 Sponsor Opportunities
All costs are per year
DIAMOND $2,995 Limited to six sponsors
SAPPHIRE $1,795 Limited to eight sponsors
RUBY $1,195 Unlimited
Contact the Chapter Leadership team for details of the sponsor benefits.
UK & Channel Islands Chapter Packages
The UK and Channel Islands Chapter hosts a number of fun and engaging virtual and in-person events throughout the year which attract both high profile speakers and senior-level Issuer decision makers as attendees and supporters.
View the supporter opportunities below or visit the UK and Channel Island Chapter page for contact details.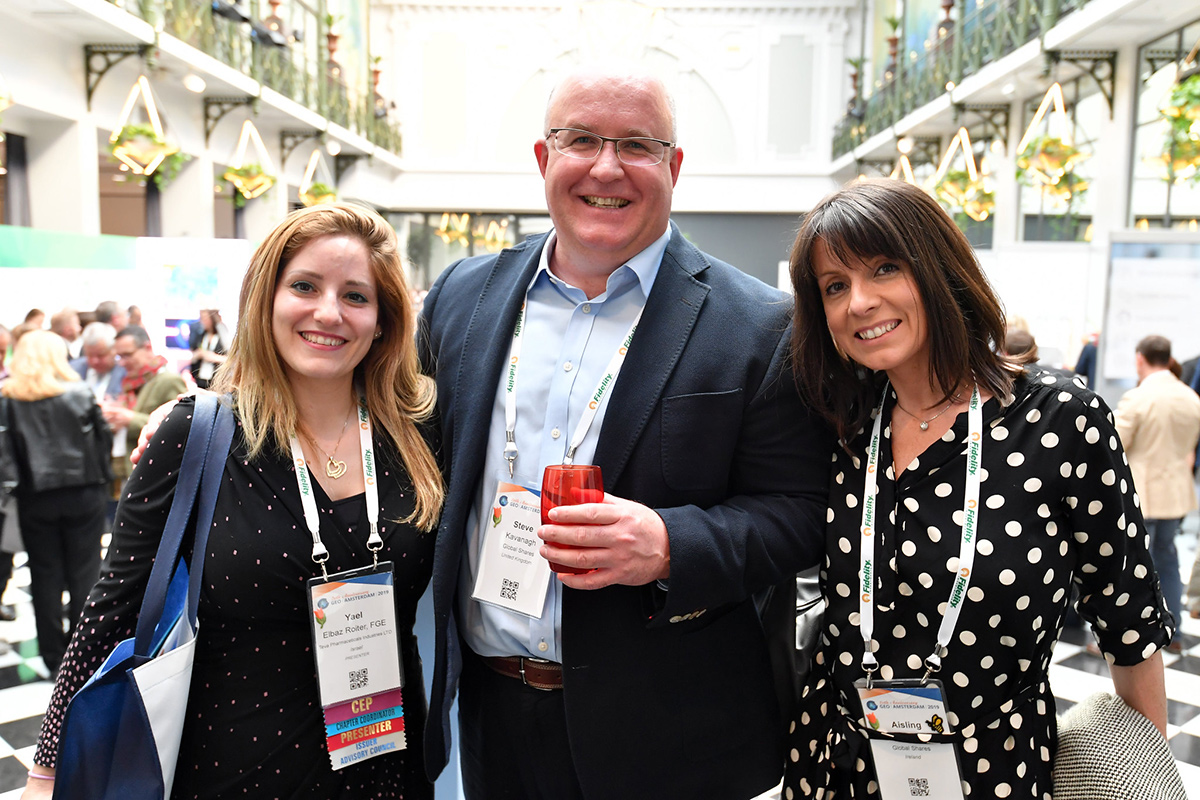 Sponsor Opportunities
All costs are per calendar year
$1,700 (approx £1,500) For firms with more than 100 employees
$1,200 (approx £1,000) For firms with 30 - 100 employees
$600 (approx £500) For firms with less than 30 employees
Issuing companies Payment in kind*
*Get all the benefits of being a Chapter Supporter in return for donation of support resources that may include the provision of meeting rooms, refreshments, prizes, manpower, etc!
SAVE 10% WHEN YOU COMMIT TO A TWO-YEAR TERM!
Contact Us to Find the Perfect Opportunity
All sponsorship opportunities are first come, first served from the date payment is received.
Don't delay, contact our team to align your brand with the leading global non-profit and secure the best opportunities for your business.