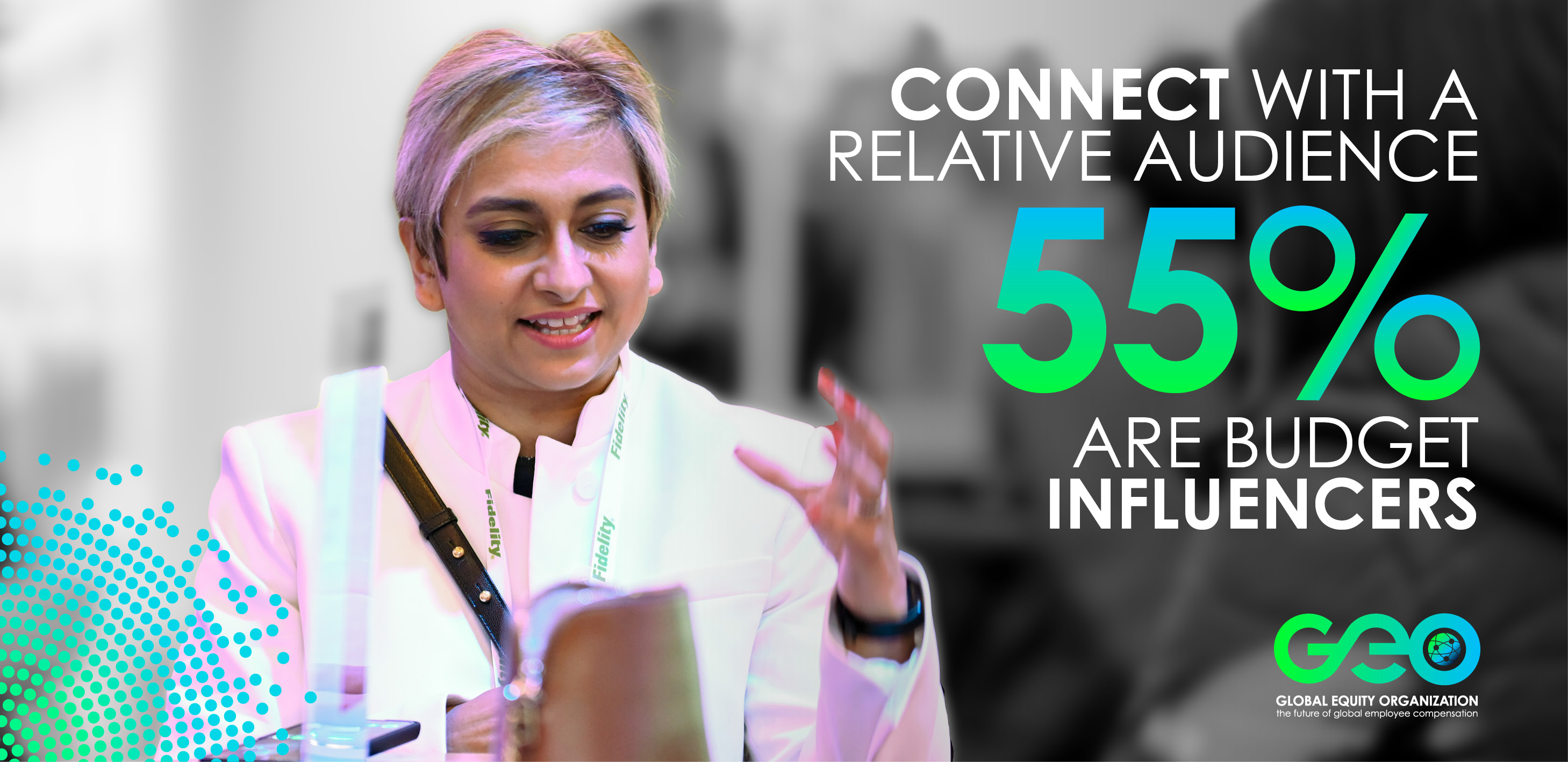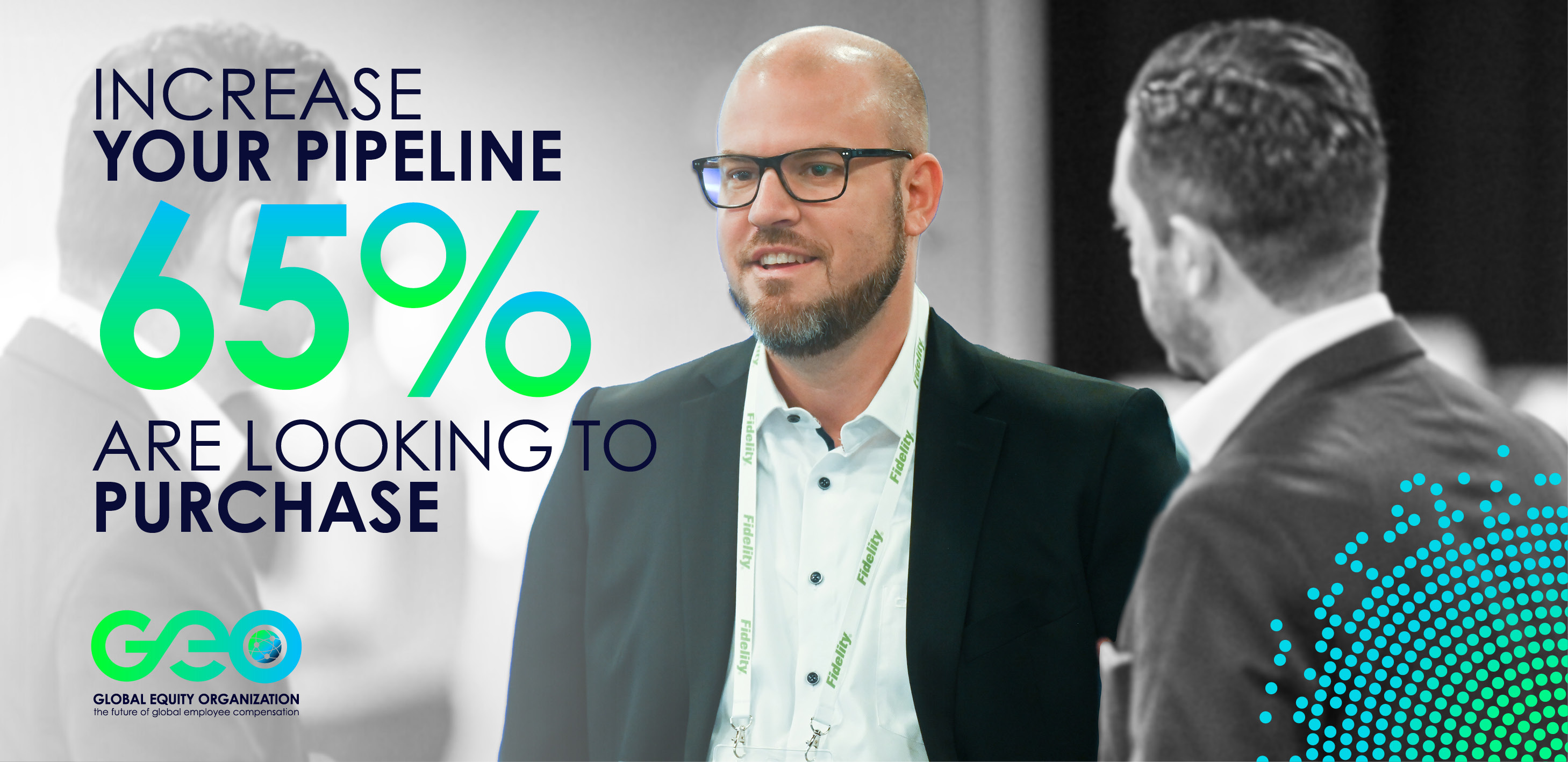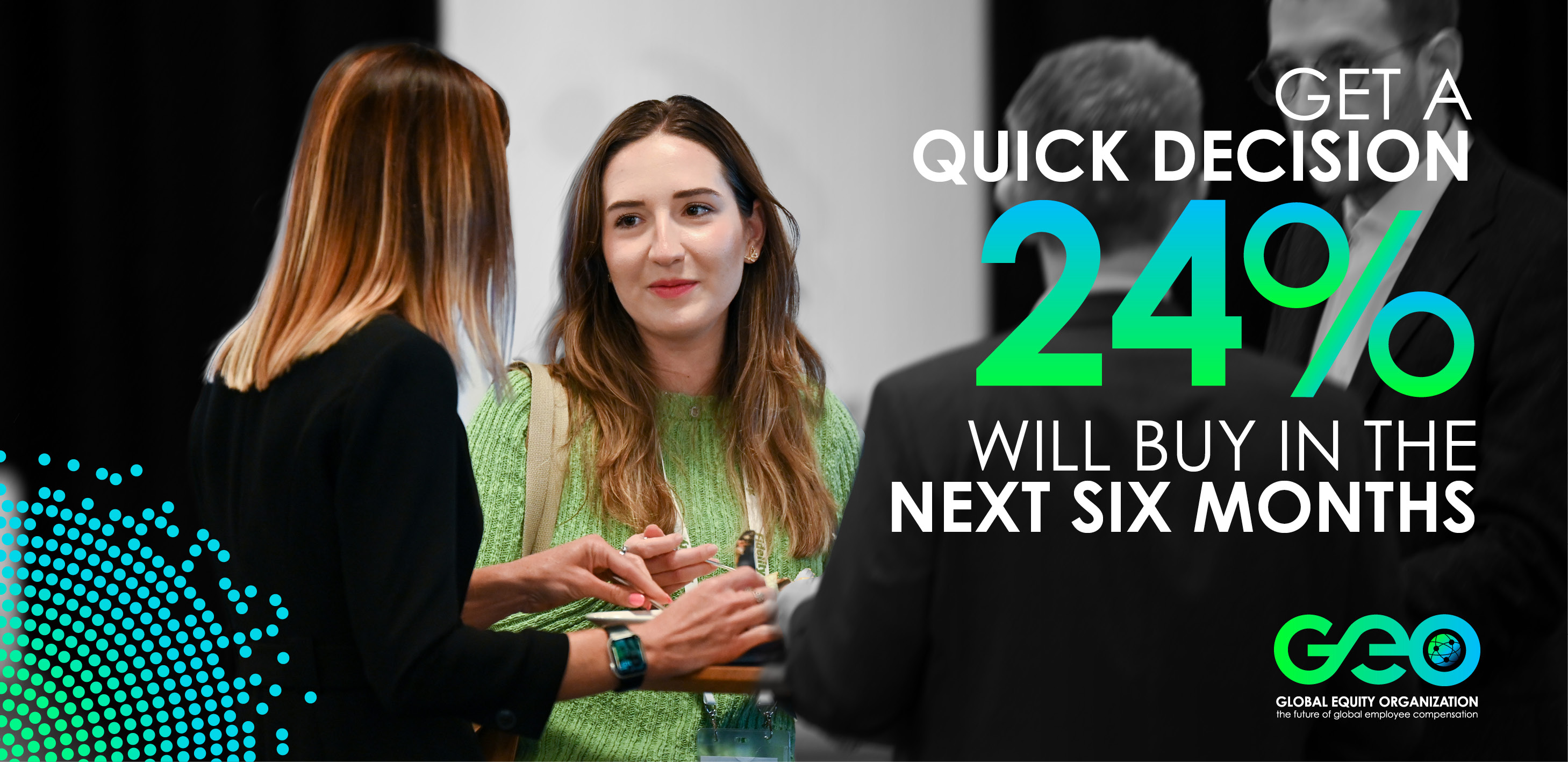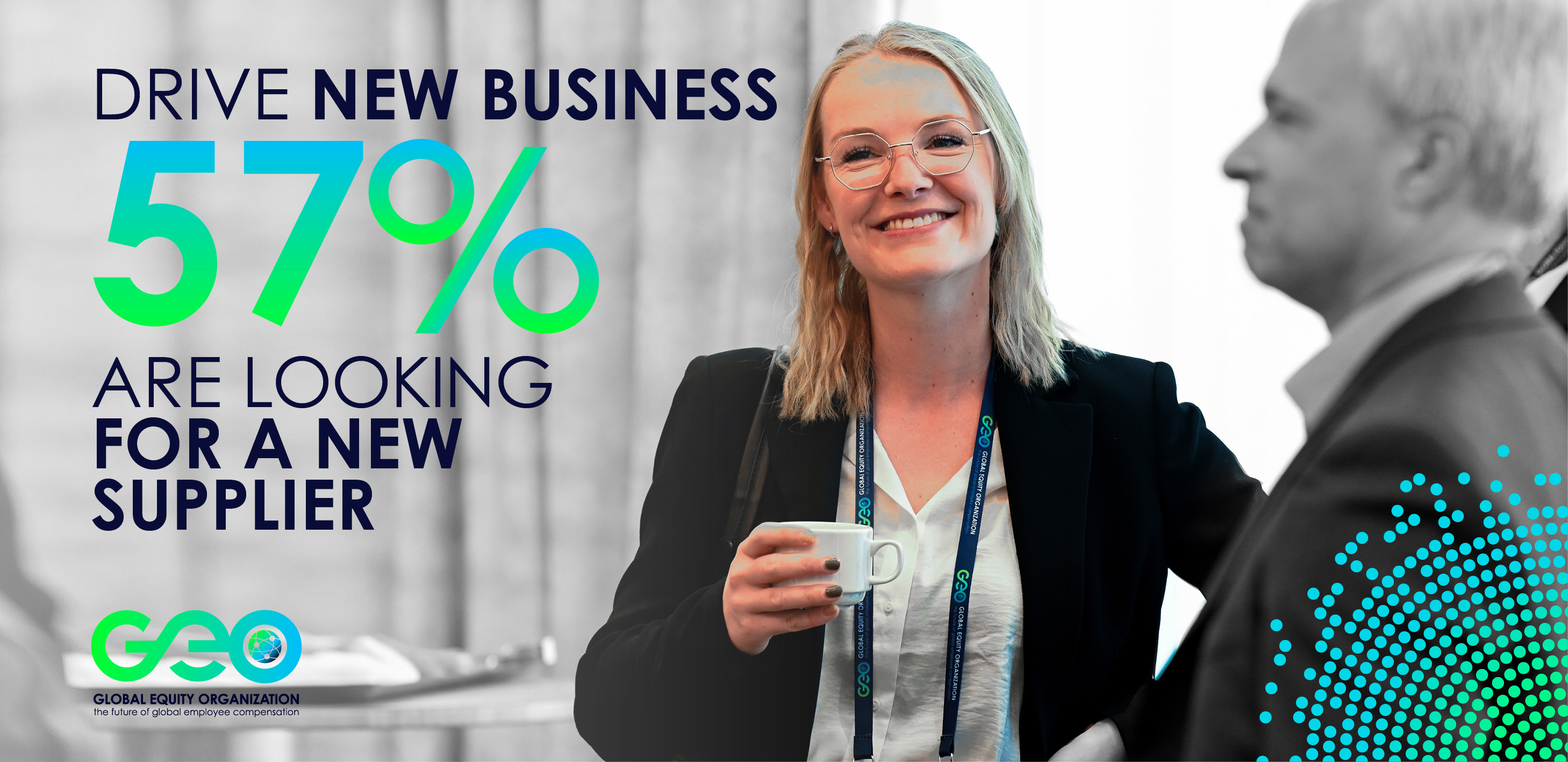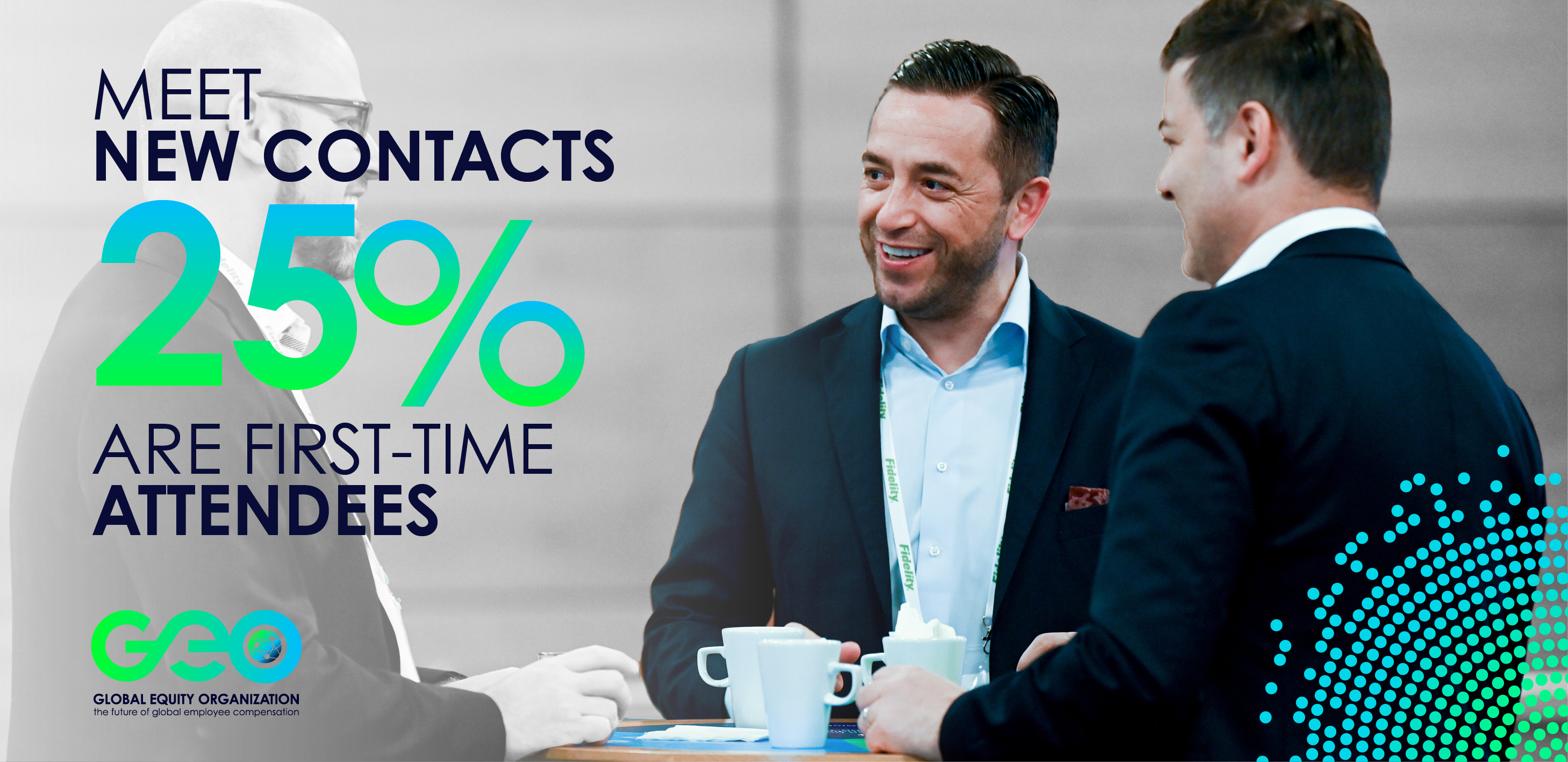 ACCESS A POWERFUL AND ENGAGED GLOBAL AUDIENCE
This is your chance to showcase your brand and get exclusive access to GEO's global community of stock plan decision makers.
Sponsorship supports GEO's mission to promote broad-based share ownership for the benefit of all employees, companies and communities.
+5,000 individuals
+60 countries
industry leaders in equity and executive compensation
GET STARTED
Our Sponsorship Opportunities
From our flagship annual in-person and virtual events to local Chapter meetings and webinars, we have a range of event marketing and business development options available.
Our varied in-person and online event schedule provides the ultimate opportunity to reinforce and increase your company's brand and visibility.
Annual conference
One-day conferences
Chapter events
Virtual events
Webinars
Podcasts
Advertise directly to GEO website visitors and members accessing GEO's services. Retarget these visitors with your brand's advert anywhere they visit online.
Email marketing
Ad retargeting
Online advertising
Use thought leadership content to share your company's valuable knowledge with GEO's members and wider audiences.
Webinars
Blogs
Articles
White papers
Surveys
Industry awards
Who You'll Reach
Our sponsors are able to connect with an audience of engaged and inspired individuals from some of the most successful brands, as well as representatives of numerous smaller, private companies who are looking for equity plan solutions.
They will be looking to invest in professional services and innovative tools which will help them deliver market-leading plans – so whether you're in administration services, technology, brokerage, legal, tax or accounting services, or anything else, they will be keen to hear from you.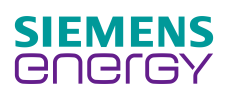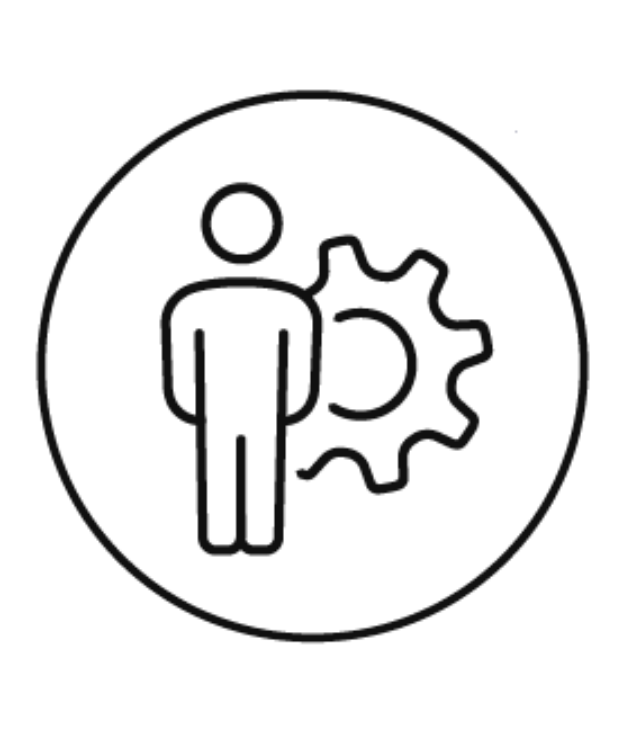 SPECIALISMS
Stock plan administration
HR, compensation and benefits
Executive pay
Compliance and legal
Finance and accounting
Employee communication
IT and support services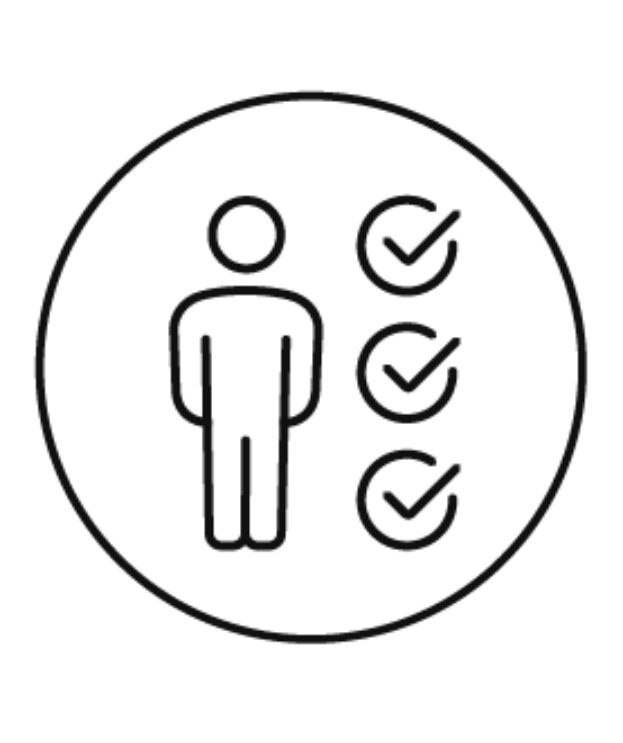 RESPONSIBILITIES
Decision makers and influencers
Issuer executives, managers, administrators
Attorneys, accountants, tax advisors, brokers, and consultants
Academics and government representatioves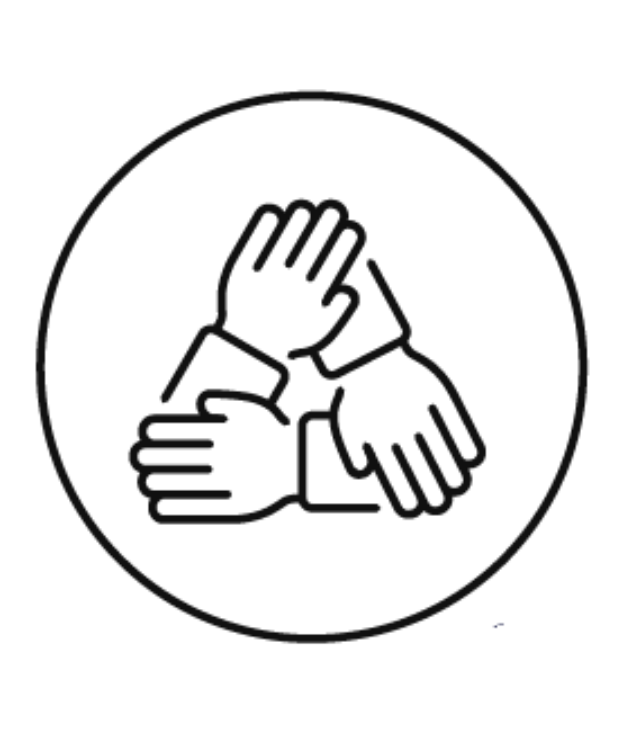 COMPANY TYPE
Public and private companies
Pre-IPO, LLC and partnership equity structures
Service providers  
Academic institutions
Government bodies
Non-governmental agencies
Achieve Your Goals
Sponsorship with GEO provides your company with the ideal platform to meet its marketing and business development objectives.
BRAND ALIGNMENT with thought leadership content and a non-profit organization to highlight your commitment to employee ownership.
BUILD VISIBILITY for your company and team online, by email and in person amongst thousands of industry professionals.
START A CONVERSATION directly with the right senior-level global professionals, decision makers and business partners through our events, social media platforms.
GENERATE SALES and expand your business through new, high-quality leads from GEO's engaged membership base and extensive contact lists.
CREATE A PLATFORM for your expertise, new product launches and services and shout about what you do best to a large, targeted audience.
CULTIVATE NEW REALTIONSHIPS with contacts from around the globe that are authentic and long-lasting.
What Attendees Say
"In my view, GEO offers the best conferences for HR professionals designing equity programs."
Director, Total Rewards and Equity Compensation

"GEO attracts a larger number of senior attendees and provides ample opportunity to network and to meet their top speakers."
Co-Founder and CEO

"If you want to share your experiences in equity-based compensation with international experts, then GEO is the perfect place for you."
Head of Compensation & Benefits

"GEO conferences stand out from the crowd as they offer a global perspective and are always a lot of fun!"
Director of Executive & Equity Compensation

Act Now!
All sponsorship opportunities are first come, first served from the date payment is received.
Don't delay, contact our team to align your brand with the leading global non-profit and secure the best opportunities for your business.