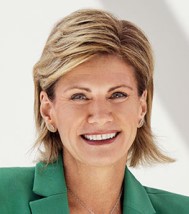 Managing Director, Head of Stock Plan Services
Charles Schwab
2023 New Member

As Vice President and General Manager of Stock Plan Services, I am personally committed to helping ensure our clients' satisfaction. Our goal is to help stock plan sponsors generate employee pride about being invested in their company. By providing flexible support for employee stock purchase plans and equity awards, the team at Schwab is dedicated to meeting the needs of our plans sponsor clients by offering a range of plan options. These include full service, co-sourced, brokerage-only and standalone employee stock purchase plans.

When it comes to plan administration – we're flexible. At Schwab, we know every company faces unique challenges. We make it possible for you to do as much or as little of the plan administration as you like - and then outsource the rest to us.

Schwab Stock Plan Services is also dedicated to providing technology that puts you in control, including web-based solutions that give you the power to build a plan that works for both you and your employees. We also provide empowering employee educations tools that help provide clarity for you and your employees and help ignite their sense of ownership in your company's success.

The Charles Schwab Corporation has a history of challenging the status quo by innovating in ways that benefit investors and those who support them. It started over 40 years ago by helping the individual, evolved to include support for independent advisors, and continues today for plan sponsors and participants through Schwab Stock Plan Services.