The GEO Awards are designed to celebrate companies from around the globe who truly demonstrate their leadership and dedication to their employee stock plans. Winning companies are recognized for excellence in designing, communicating, or offering programs that allow employees worldwide to participate in their company's share plan.
For more than 20 years, the GEO Awards have honored impressive companies from around the globe who truly demonstrate their leadership and dedication to employee ownership.
Join us in celebrating these companies and exploring the nearly limitless learning opportunities available from some of our industry's best and brightest.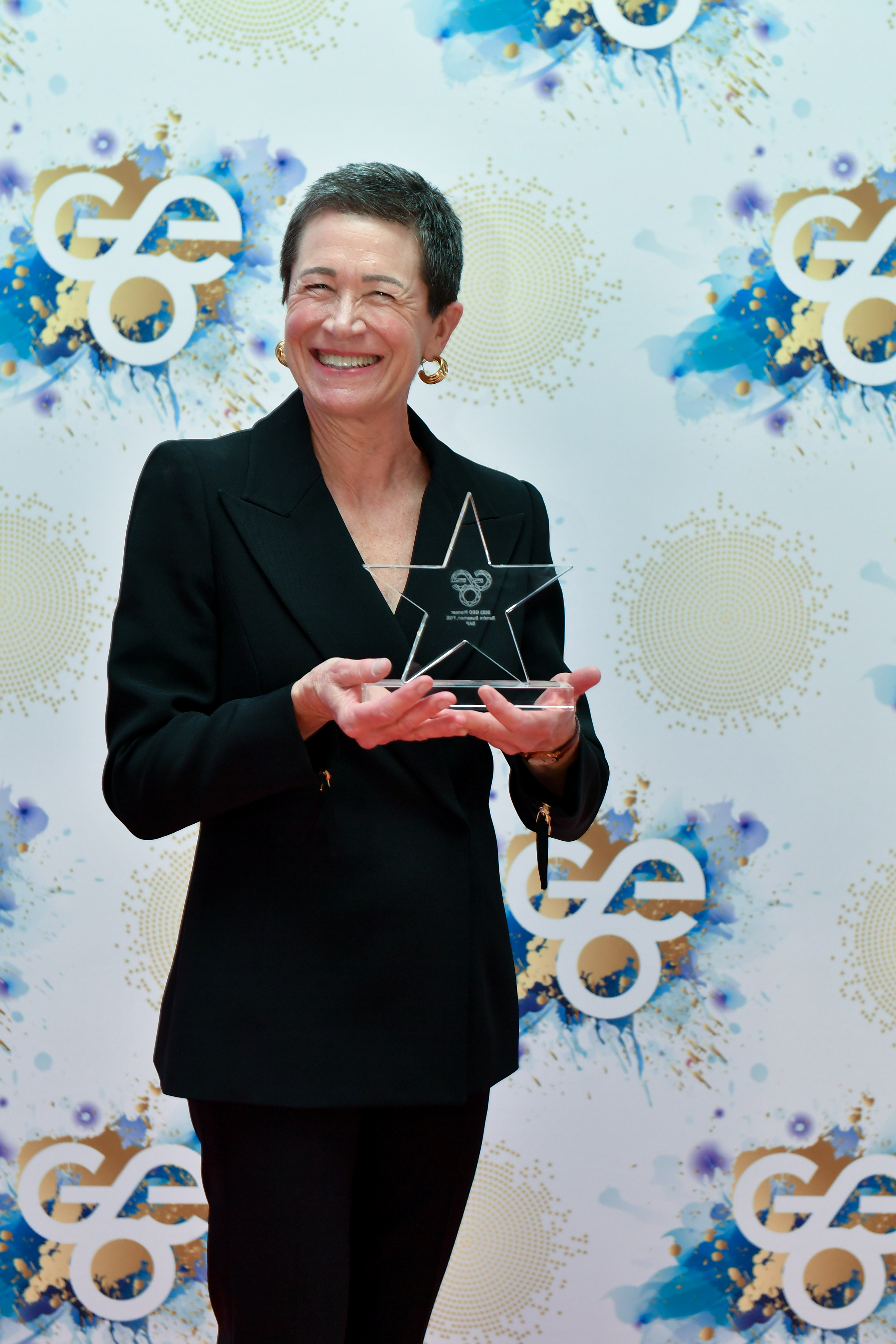 ABOUT THE WINNERS
GEO Awards recognize excellence in share ownership structures by honoring public and private organizations of all sizes and industries from around the world.
An independent panel of judges evaluates submissions in ten categories, ensuring only the most deserving receive this prestigious recognition.
Award winners are revealed at a dazzling awards ceremony held as part of GEO's flagship annual conference each April.
Past winners from multiple countries demonstrate the positive impact effective share ownership can have on many lives.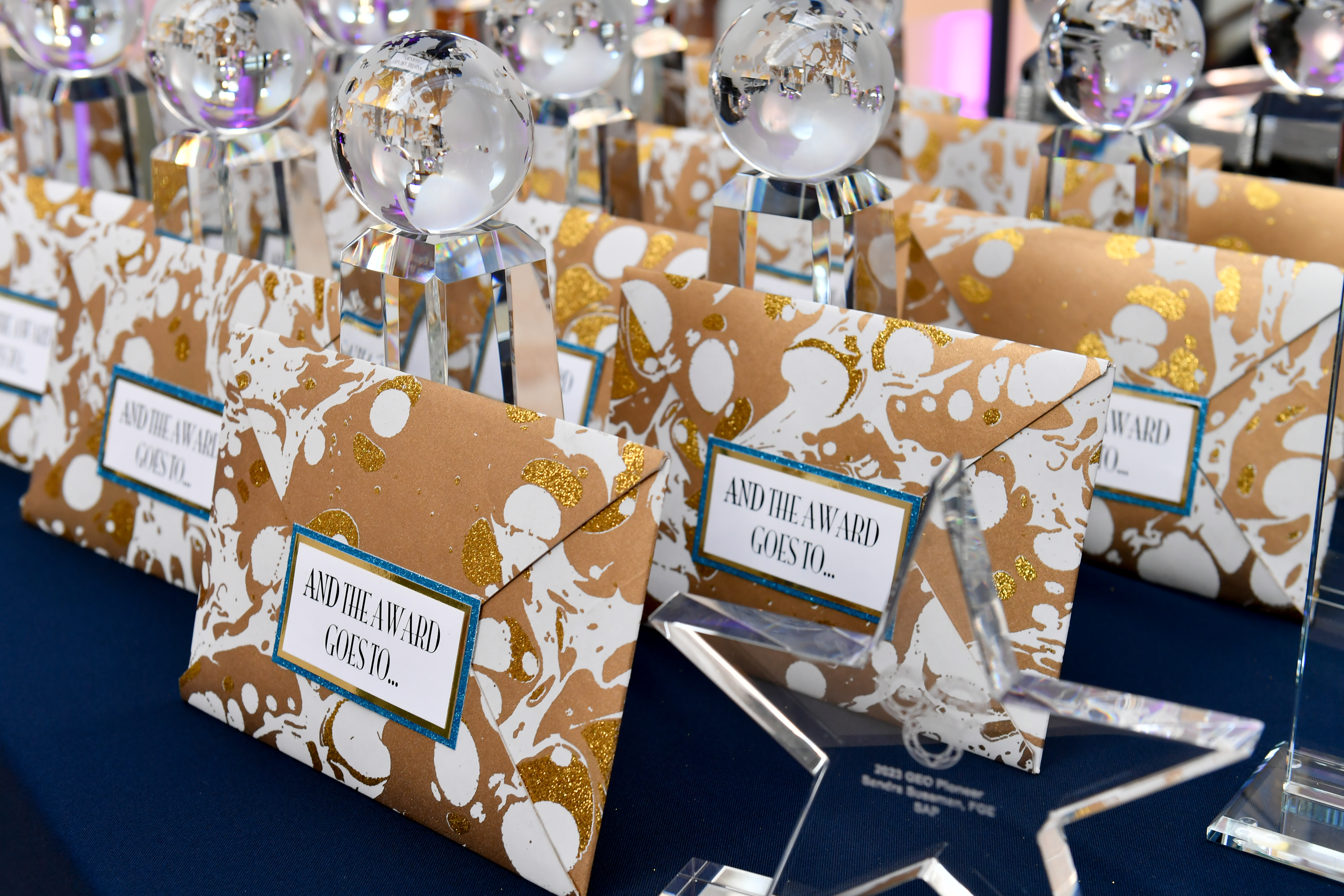 THE APPLICATION PROCESS
Submissions are typically accepted from October to January each year.
All applicants will be asked to explain and demonstrate their efforts and progress in the designated category. Any company with a stock or stock-based program is eligible and encouraged to apply for an award.
There is no fee to apply, and applicants can apply for any, or all, of the award categories.
The online entry form is your key to impressing the judges, so make it count! Don't forget to attach examples and supplementary documents, too!!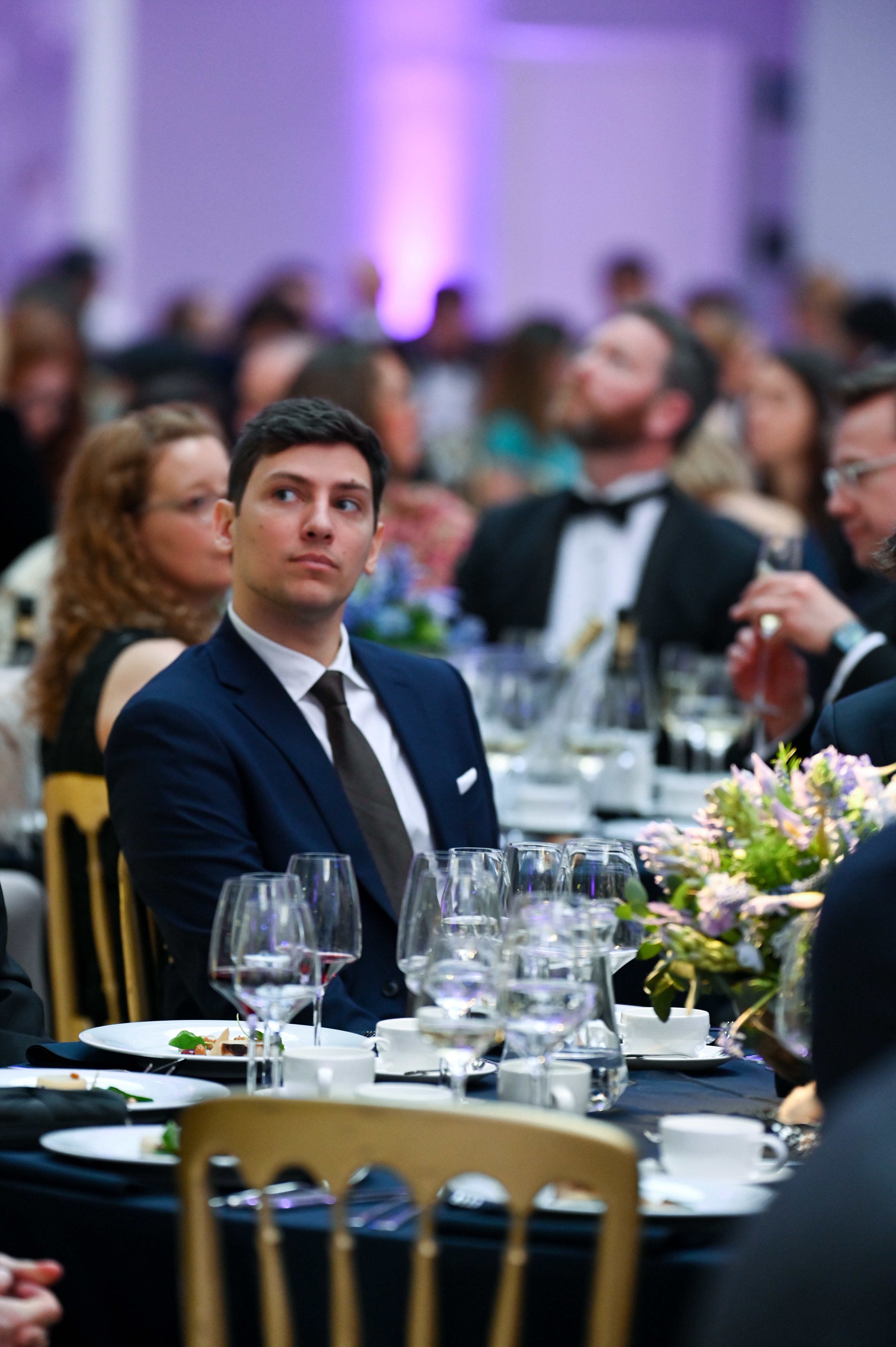 THE JUDGING PANEL
The GEO Awards are evaluated by a panel of industry leaders, including experts from issuer companies and academia, who bring their extensive experience and achievements to the judging process. These judges are carefully selected based on their qualifications and agree to devote their time to the rigorous evaluation of award submissions.
GEO values the commitment and dedication of these accomplished professionals who volunteer their time and expertise to the judging process, ensuring that the GEO Awards continue to uphold their reputation for excellence.
If you would like to apply to become a Judge, please contact the GEO Awards Committee.
EXPERIENCE THE AWARDS
To experience the GEO Awards, watch old ceremony recordings or view pictures on our website. For the ultimate experience, book a table for the next ceremony and witness the excitement first-hand.
THE AWARD CATEGORIES
The GEO Awards recognize excellence in share ownership structures across ten distinct categories, highlighting the diverse ways in which companies can create effective share plans and drive employee engagement.
EXCELLENCE IN GLOBAL SHARE PLANS
GEO's Excellence thought leadership program offers a unique way to learn from the best and gain insights into the best practices and strategies that drive successful share plan implementation.
CELEBRATE WITH THE AWARD WINNERS
Attend GEO's Annual Conference or purchase seats at the GEO Awards gala. The black-tie evening with industry leaders is your chance celebrate success in our industry.