Sponsor GEO's flagship conference
Our silver anniversary conference brings together academics, thought leaders, stock plan experts and policymakers from across the globe to explore best practices in equity compensation and work together to drive a vision for future employee share ownership.
Sponsors can access a wide range of promotional opportunities across educational and networking sessions and fantastic brand profile before, during and after the event.
View the sponsorship brochure for details.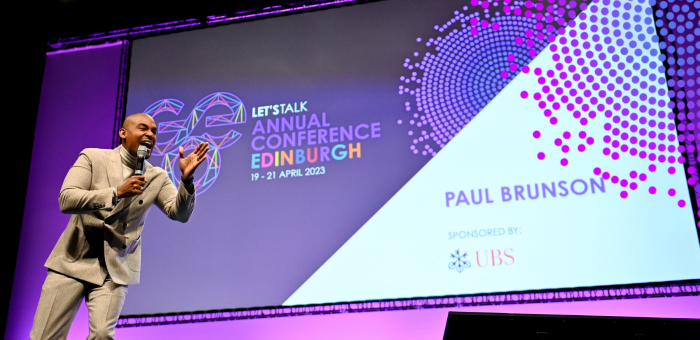 Sponsorship packages
For maximum brand exposure
Explore our Diamond to Topaz sponsorship tiers to enjoy return on investment before, during and after the conference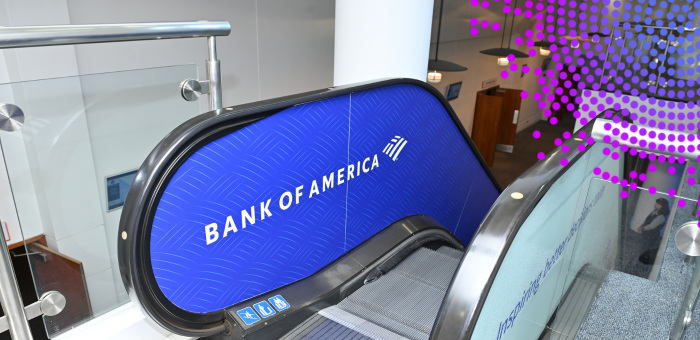 A la carte options
For targeted sponsorship
Take your pick from our list of brand elevating options designed to suit every budget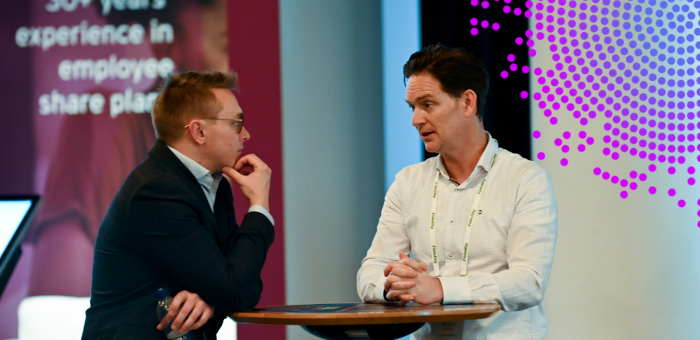 Exhibitor packages
For connecting your team with relevant attendees
Take a booth space to highlight your products and services and provide a meeting point for prospect enquiries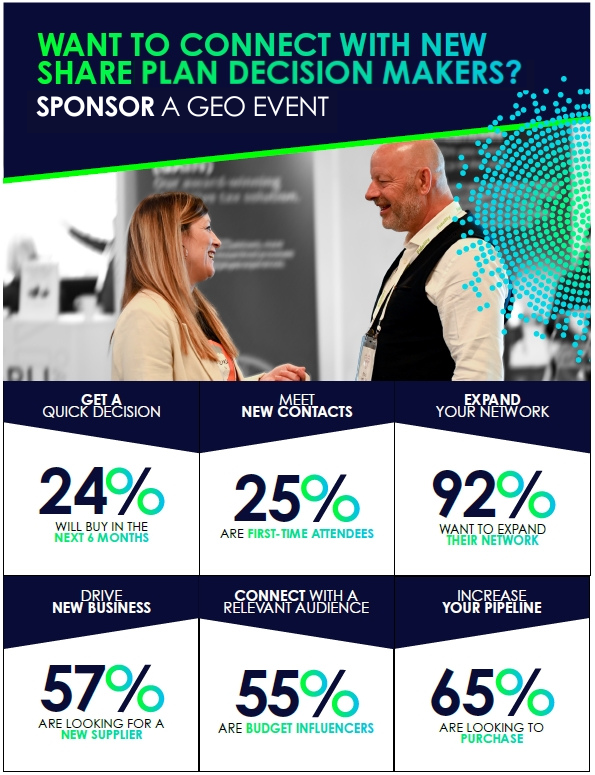 A UNIQUE BRANDING EXPERIENCE
Beyond meeting and learning from friendly equity compensation professionals who are at the top of their game, here's what makes sponsoring GEO's annual conference unique:
High brand visibility
Access to invaluable issuer attendee data
Exclusive speaking opportunities
Alignment with inspiring keynote speakers
First-class conference experience
Wide-ranging and powerful promotional opportunities
All statistics are sourced from GEO's 24th Annual conference survey findings (13 sponsors and 38 issuer respondents).
What Attendees Say
"If pressed for time or budget, the one-day event is a perfect alternative to connect with peers and get updated."
Owner

"If you want to share your experiences in equity-based compensation with international experts, then GEO is the perfect place for you."
Head of Global Share Programs

"GEO events focus on global companies and offer more content on plan design."
Head of Total Rewards

Be in Great Company
The conference attracts inspired individuals from around the world. You will meet representatives from public household name companies and smaller, private companies who are looking to share their knowledge and connect with you.
Attendees offer share plans and equity compensation as part of their company's remuneration and serve in the roles of analyst, manager, senior manager, director, senior director, vice president and various other executive level positions in functions such as human resources, accounting, finance, tax and stock plan administration.
You'll also meet employees and management of the top companies providing services to companies who offer share plans.